Technology / Features
Innovative technology and special features, that enhance washing results, maintain fabric quality, and assist you through automatic settings.
FreshCare+
Keep laundry fresh, even hours after the cycle has finished.

Innovative Delicate steam and tumbling action takes care of your laundry inside the washing machine.

The new FreshCare+ system gently massages the laundry with regular slow movements alternated with steam actions – letting air circulate inside the fibers to keep garments fresh and prevent bad odours. FreshCare+ treatment leaves truly fresher clothes and peace of mind – even hours after the end of the cycle.




FreshCare+ treatment inhibits the proliferation of the main bad odour sources (inside the washing machine) up to 6 hours after the washing ends. Not compatible with programmes designed for delicate garments and duvets.
Silence
The Washing Machine's noise-level, measured in decibels.
Spinning Efficiency
Drum rotations, or spins, per minute (rpm). The faster the washing machine spins, the drier the clothes when taken out of the Washing Machine.
1000 rpm
Outstanding speed.
This Whirlpool Washing Machine features a 1000 rounds per minute spin speed.
Energy Rating
The Washing Machine's energy rating. The higher the rating, the higher the energy-efficiency of the product.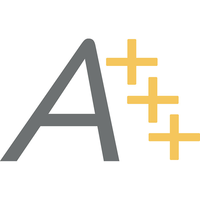 A+++ energy efficiency
Outstanding energy efficiency.
With its A+++ energy rating, this Whirlpool Washing machine will allow you to enjoy both ideal results and lower energy consumption.
Capacity
The Washing Machine's drum capacity, measured in kilograms.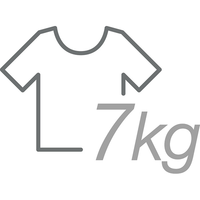 7kg capacity
This Whirlpool Washing Machine offers 7kg drum capacity for your laundry.
Technical specifications
This Whirlpool freestanding Washing Machine features: white color. A spacious 7kg capacity. A fast, resource-efficient 1200 revolutions per minute spin speed. The Colours 15 programme offers ultimate colour preservation, washing your fabrics at 15°C, yet achieving the same cleaning results as 40°C. 30 minute quick wash.
Dimensions
Height of the product:

845 mm

Width of the product:

595 mm

Depth:

575 mm

Structural features
Construction Type:

Free-standing

Loading Type:

Front loader

Capacity:

7 kg

Main colour of product:

White

Colour of Door:

White

Type of Display:

LED Plus

Adjustable Feet:

Yes – all

Net Weight (kg):

66

Connection Rating (W):

1850

Length of electrical supply cord (cm):

120
Programs
Cotton 40:

Yes

Cotton 60:

Yes

Mixed/Magic 40:

Yes

Synthetics 30:

Yes

Wool:

Yes

Rapid 30′:

Yes

Big Items/Duvet:

Yes

Delicates:

Yes

Sport/Outdoor:

Yes

Rinse & Spin:

Yes

Drain & Spin:

Yes
Water consumption annual (l/annum) – NEW (2010/30/EC)):
9600
Energy consumption annual (kWh/annum) – NEW (2010/30/EC):
175
Spin drying performance class:
B
Noise level spinning (dB(A) re 1 pW):
79
Noise level washing (dB(A) re 1 pW):
59
Spin speed options:
Variable
Start delay options:
Continuous
Separate temperature control options:
Steps