6TH SENSE INTELLIFRESH

OPTIMUM FRESHNESS

MAXIMUM STORAGE
At Whirlpool, we believe in creating experiences that complement your lifestyle for ultimate and effortless convenience. This is the driving inspiration behind the new range of IntelliFresh refrigerators. Powered by the 6TH SENSE IntelliSensor Technology and SealFresh Technology.
The all new IntelliFresh refrigerators powered by 6TH SENSE IntelliSensor Technology and SealFresh Technology preserves natural moisture, aroma, texture, taste and color of fruits and vegetables to provide 12 days garden fresh.
The 3 Intellisensors interact with each other to sense, adapt and control temperature to deliver precise cooling, thus create perfect environment for longer freshness.

Two crispers with unique humidity control system, designed to store vegetables with varied moisture content in different compartments to keep them fresh for longer.
Whirlpool's 7 Days Dairy Fresh technology keeps unpasteurised milk fresh for 7 days, even if they're stored in open containers.
Its adaptive DeepFreeze Technology features full circular air flow which keeps ice-cream the way it is supposed to be, crystal-free.
DEEPFREEZE
Retain cool air circulation in the freezer even the door opens frequently
NON-DEEPFREEZE
Cool air easily escape when door opens
Prevent up to 99.9% bacterial growth, and a separate compartment for fruits and vegetable that need lower humidity, keeping them fresh for longer.
Make Space with Ease
You can now adjust the shelves' height with the aid of the vertical rail, all without having to remove any shelves. Adjust as you please to adapt to different storage needs for convenient and customizable space management.
Adaptive and innovative water docking mechanism with easy fill ice trays.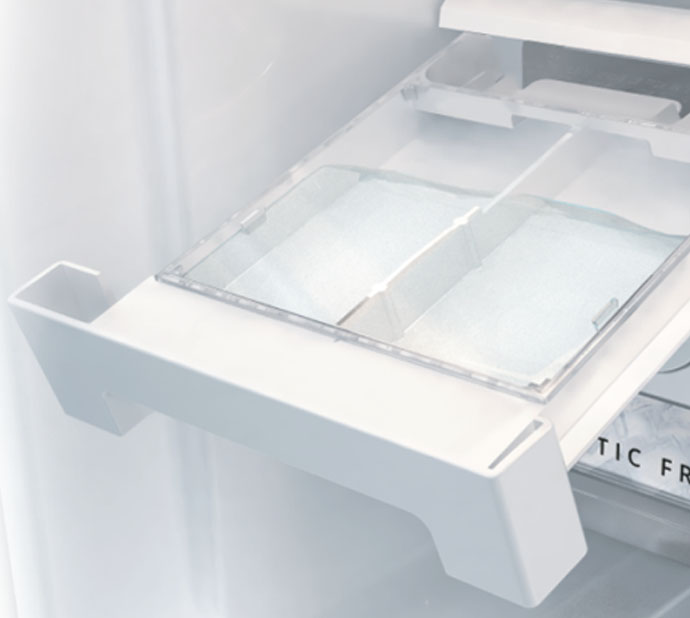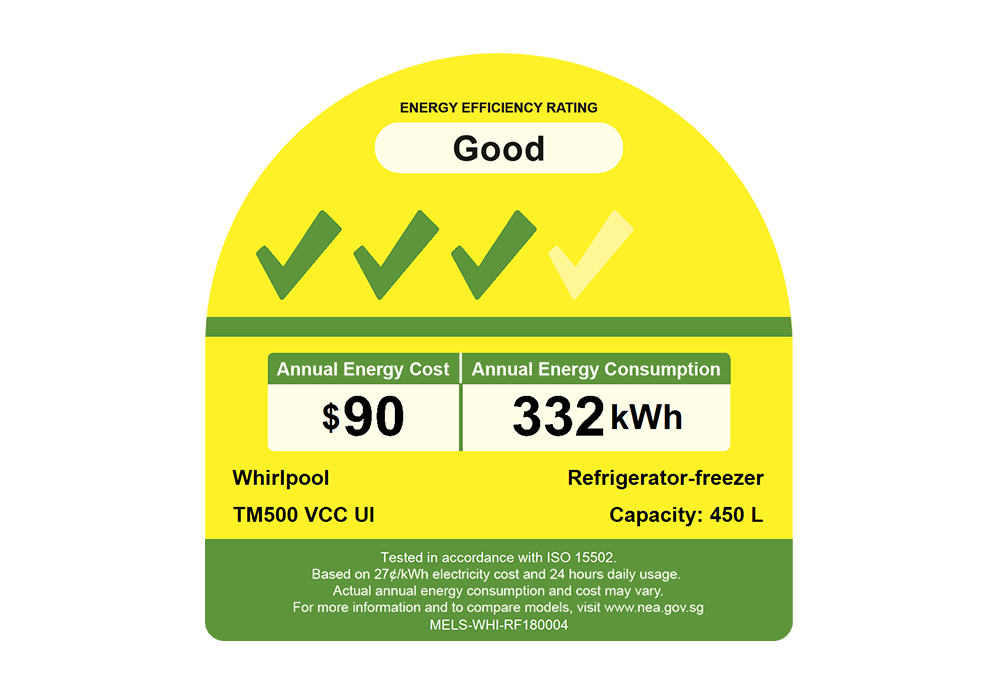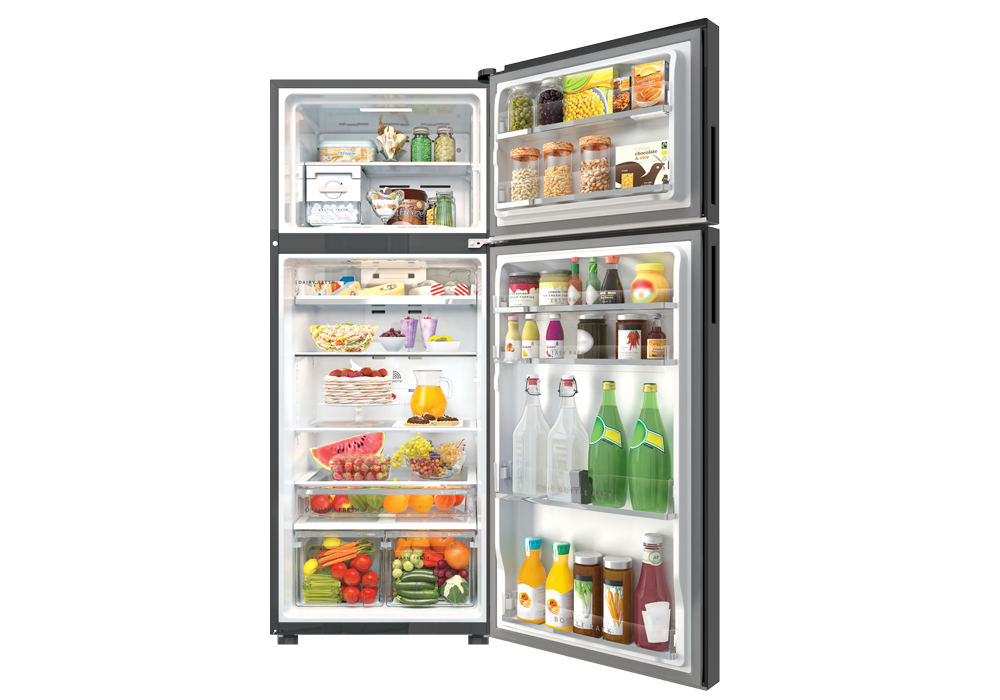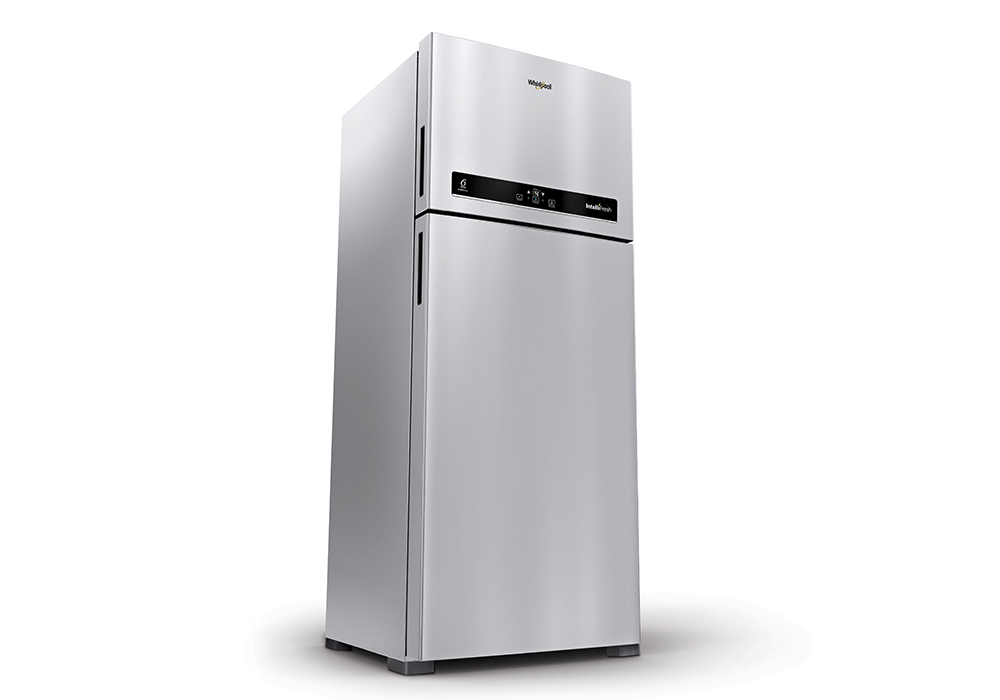 Specifications
Net capacity 450L

Fridge capacity 360L

Freezer capacity 90L

W×H×D (mm): 700 × 1860 × 750

EAN 4897068761600
6TH Sense Intellisense Inverter
6TH Sense Intellifresh
6TH Sense DeepFreeze

SealFresh Twin Crisper

Microblock Fruit Crisper

Adapta Shelf

FreshFlow

Dairy Fresh compartment

Intelli-Ice maker

Big bottle rack

Feather touch control

Crystal bin design

Extra large door bins

Bottle separator