You can easily cook even large chunk of meat with rotisserie. Be a professional chef for your family with this accessory.

Full safety means the cooker has flame failure device for both hob and oven part. The device automatically cuts the gas supply off when the flame is extinguished, so it prevents any accumulation of unburned gas.
With LG Cooker, cleaning the oven door after cooking is not an annoying job to do anymore. Since you need no tool to take off the inner glass, cleaning your oven becomes way more easier than ever.
Every LG cooker provides closed door grilling function, which means you can keep your oven door closed while using grill burner. Odor and heat produced while cooking cannot come out of the cooker, so that your kitchen becomes more convenient and clean.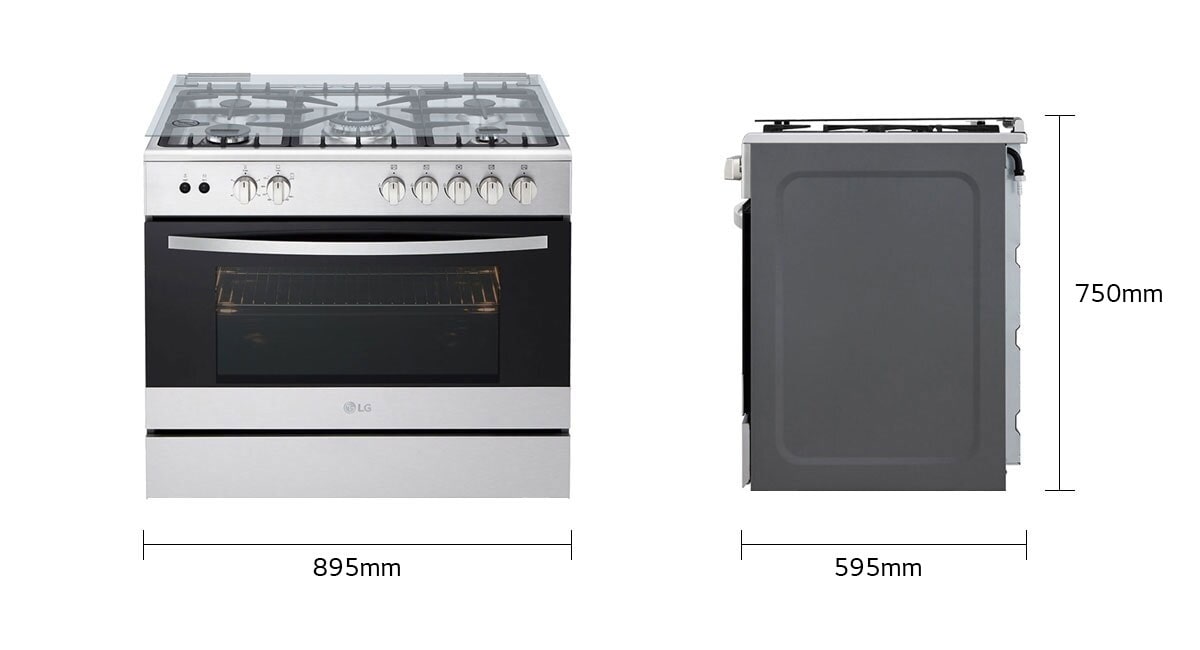 Capacity

100L

Dimension

895 × 750 × 595 mm

MAIN TECHNOLOGY

5 Cook Zones

ADDITIONAL BENEFIT

Rotissrie Grilling
Glass & Deco Top Cover

Damping Top Cover (Soft Closing)
No. of Burnners

5

Highest Power

3.6KW

Lowest Power

1.0KW

Grate

Matt enamel

Glass cover

Clear+ Decor

Finish

Stainless Steel
Convection

Fan Assist

Capacity

100L

Grill

Gas

Rotisserie

Motorized

Rack Type

Groove

Rack

Side Rack

Storage

Flap

Control

Knob

Timer

Mechanical

Shelf

1

Tray

1

Rotisserie

1

Full Safety (Low-E glass)

Yes
Product Size (W × D × H, mm)

895 × 750 × 595